WELCOME TO MIACHI ROOMS
A magical and enchanting place!
"Rombando s'ingolfava dentro l'arcuata ripa un mare pulsante, scavato da solchi, crespato e fioccoso di spume;
di contro alla foce d'un torrente che straboccava il flutto ingialliva giravano al largo i grovigli dell'allighe e tronchi d'alberi alla deriva"
quot. Eugenio Montale – from "Riviera" ossi di seppia sulla spiaggia di Monterosso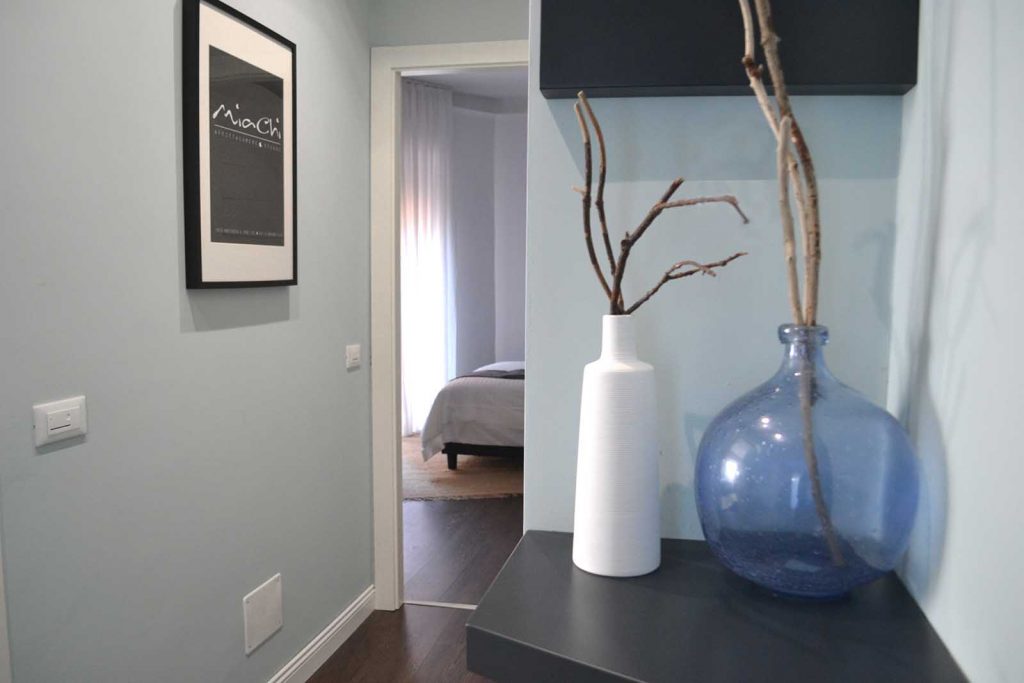 Just in front of farmed hills full of grapevines and olive trees, there is a pearl settled in the sea: the village of Monterosso, the first of Cinque Terre.
A magic and charming place made to spend stunning holidays!
In Fegina, a part of Monterosso, just 100 meters away (328 feet) from the sea, there are the newest and the coziest of all rooms to rent, MìaChì Rooms, which is
ready to welcome you and make your stay comfortable and relaxing!
Fresh, modern and refined, these are the adjectives that best picture MìaChì, which offers an ideal stay for your holiday, just 3 minutes away by feet from the most awesome beaches in Cinque Terre.